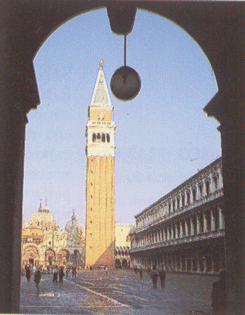 With the tenth Worldwide Readership Research Symposium we celebrate 20 years of international enquiry and exchange into the theory and practice of print audience measurement. Over the years the Symposium has assembled and analysed a huge body of evidence and experience, much of which has subsequently been published. However the lessons of history are not necessarily perceived as relevant in a changing world. While not re-inventing the wheel, perhaps we need to demonstrate how the new alloy wheel can roll faster, more smoothly and benefit from new construction techniques. On this occasion the Symposium Programme Committee was particularly impressed by the submissions from so many younger researchers continuing in the best spirit of constructive enquiry. New intelligence illuminates our thinking and new minds enhance our collective intelligence.
In keeping with this theme of new thinking, we are introducing ten lunchtime breakout sessions this year, to discuss some of the big issues facing us; hopefully this will bring all participants into the debate. A further innovation will be platform panel discussions, allowing us to explore a topic from different points of view.
We have listened to your request to make the Symposium more affordable for promising young people. To this end we have introduced a restricted number of 'apprentice' places, at almost half the full delegate fee – first come first served! ! Old hands will note that they get more conference for their money, four very full session days, with our traditional Gala dinner and prize giving on the last evening.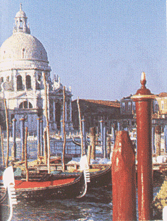 Ipsos-RSL and BMRB continue their commitment to sponsor these events, the latter now represented by Andy Brown, whose helpful and enthusiastic contribution to this Programme Committee was much welcomed. Richard Silman will continue as sponsor's representative when he joins Ipsos in the autumn, after which I hope to have even more time to devote to the interests of the Symposia, in the role of President. We all look forward to welcoming you in October.
Venice needs no introduction: it has been a favourite haunt of media people for centuries, among others Byron, Thomas Mann and the American journalist Robert Benchley who famously cabled his editor 'Streets full of water, please advise'. The Lido, where we will meet, does have real streets as well as canals and miles of unspoilt beach. We were indeed fortunate to have found a venue at short notice which should delight all delegates.
Dawn Mitchell
Secretariat: Sandy Burdett
Tel: +44 (0)20 8861 8030
Fax: +44 (0)20 8861 5515
sandy.burdett@ipsos.com
sandy.burdett@readershipsymposium.com
www.readershipsymposium.com
c/o Ipsos-RSL Ltd
Kings House, Kymberley Road
Harrow HA1 1PT, United Kingdom